Please take time to attend this fantastic event! Through an incredible silent auction, as well as a cash bar and crowd entertainers, we hope to raise lots of money for our animal friends who were affected by the recent flooding in Nashville. Be there!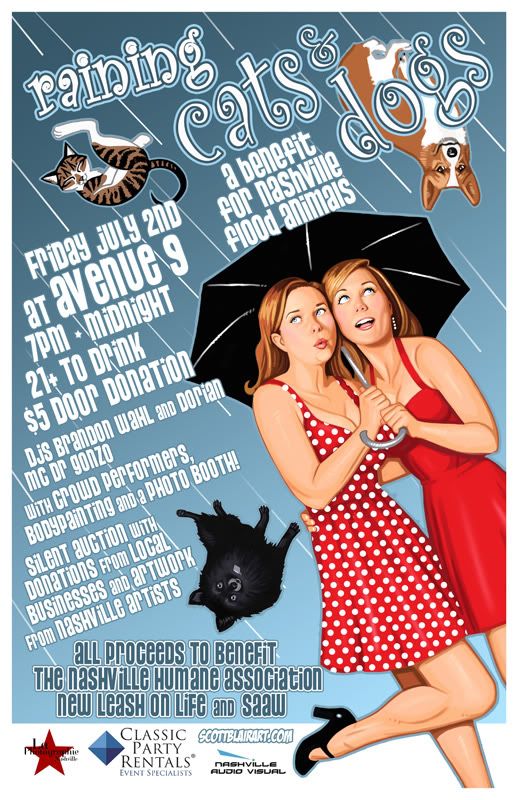 Sponsored by Classic Party Rentals, La Photographie Nashville, Scott Blair Art, and Nashville Audio Visual.
Featuring art and donations from Manuel, Katy K's Ranch Dressing, Michael Brown, McCormick Animal Clinic, Eryk Datura, Shannon Wages, Sephora, Ash Sivils, Blackbird Tattoo, Nashville Rollergirls, Be Simple, Anjeanette Illustration, Ken Walls, Pablo Scruggs, Jeff Bertrand, Bodypainting by Alicia Schenk, with a special donation from Dolly Parton.
Performers include Bianca13, Truvy Trollop, Lux-O-Matic, Hoop FiFi, Diletta Delight, Kinetic Kristen (Teffeteller) and more.